</p>

TAIWANESE WRITING

[Taiwanese][Big-5]
---
SELECTED WORKS
Essay, Poetry, Prose, Fiction.
---
1996 The poem "Iakiu~-a Hoe Khui(the Iakiu~ Flowers Are in Full Bloom)" won the first prize in the 2nd Taiwnaese Literature Camp in Lam-khun-sin, southern Taiwan.
1994 The prose "A-ma e Saikhiachi~(Grandma's Private Savings)" won the fifth prize in the "One Hundred Stories of Our Grandmothers" articles solicitation of "Women Right Promotion Association" in Taipei.
1994 The prose "Lokah mqyanux" won the second prize, and the poem "Hunchiau ham Pangkah(Pigeon and Turtledove)" won the second prize in the 16th articles competition of Iam-hun Te-tai Literature Camp.
---
1996 Haiang (Whale) Taiwanese Writing Collection. Taipei: Taileh Press.
¡@

back

¡@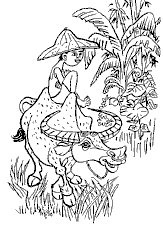 ¡@
---
Sou-u chuchok-khoan poliu
Copyright 1998 by Taiffalo. All rights reserved
5/25/98 updated